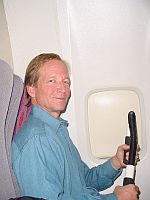 Seated Cardio Exercise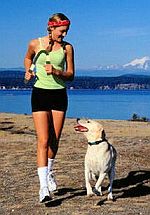 Cardio Exercise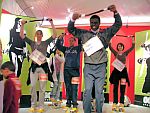 Cardio Workout
Improves Cardiovascular Fitness and Endurance

A TOTALLY NEW CONCEPT a "hand-held" cardio fitness exerciser.

Heart Flex exercises give a cardio workout as they strengthen the upper body, improve flexibility, increase circulation, and build overall physical fitness.

Heart Flex unleashes the time proven cardio benefits of swimming exercise - without the water - by combining easy "consistent resistance" with "multiple repetitions."

Varying the number of repetitions performed determines the intensity of cardiovascular exercise workouts and they can be made as easy or challenging as desired. Selectively target specific upper body muscles and joints by choosing various Heart Flex movements.
Intensify Cardio Exertion With These Machines By Adding Heart Flex:

Treadmills
Stationary Exercise Bikes
Stair-steppers
Elliptical trainers

Double-up on efficiency and intensify cardio workout. Heart Flex with cardio machines increases pulse rates and maximizes oxygen uptake. Burns additional calories and increases endurance. Heart Flexing with cardio machines also improves dynamic balance and core stability.

Simply wrap Heart Flex around the back of your neck during breaks. It weighs less than one pound and fits conveniently in a locker or gym bag.


Heart Flex Boosts Cardiovascular Fitness When Combined With Walking
Build cardiovascular endurance by using Heart Flex to increase pulse rates when performing cardio walking routines. The additional component of upper body exercise, when added to cardio walking, transforms this activity into a full body workout.


Excellent For Interval Training
Double-up on efficiency and intensify cardio workouts. Heart Flex with cardio machines increases pulse rates and maximizes oxygen uptake.
Benefits Individuals and Cardio Classes by Supercharging Workouts
Raises heart rates improving circulation and cardiovascular fitness.
Compatible with dance, step, spinning, and fitness walking classes to maximize cardio workouts.
Great warm-up and cool-down tool.
Stretches and strengthens upper body muscles.
Targets specific joints and muscles for individual attention while improving cardiovascular endurance.
Improves hand strength and overall stamina.
Athletic Trainers and Physical Therapists
Heart Flex has an application for all of your clients. It improves cardiovascular fitness and targets specific upper body muscles. It can be used while walking and running and for your clients with mobility issues to stimulate cardio activity while sitting, reclining, or lying down.
Heart Flex is non-intimidating, perfect for beginning exercisers and active adults. It is easy to demonstrate and fun to use and is ideal for your client's home fitness sessions.


Health Club, Gym Owners, Cardiovascular Fitness Directors, and Group Exercise Instructors
Heart Flex adds a new dimension to your group exercise classes and expands membership to new clients. Offer those "beginning exercisers" and "seniors", intimidated by noisy iron weights and bulky machines, a safe and easy Heart Flex cardio and strength program with a low risk of injury. This allows them the peace of mind to start exercising, improve cardiovascular fitness, and progress at their own pace.

Heart Flex is designed to be easy to manipulate. By adding repetitions cardiovascular endurance may be customized for both beginning exercisers and conditioned athletes.
Cardio Health on the Go
Heart Flex is lightweight, compact, and easy to pack - great for vacations and business trips. Get a cardio workout in the privacy of your room or find the nearest walking trail and workout to improve your cardio fitness and health.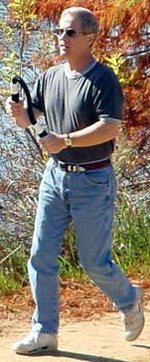 Builds Cardio Endurance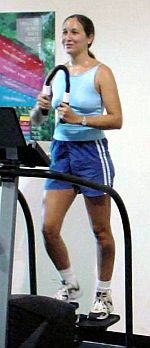 Cardio Machine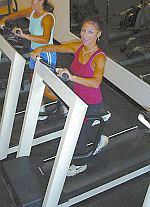 Cardio Machine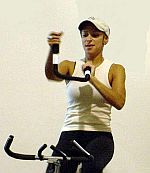 Cardio Endurance Workout
The Heart Flex
Hand-Held Exerciser



Made in the USA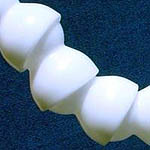 Click to see
Why It Works